Khwab Mein Chuha Dekhna
خواب میں چوہا دیکھنا
To See A Rat(Mouse) in Dream
When someone sees a mouse in the dream, it means that the person will marry a woman who is not so beautiful and with an ill character. The person will lead a grievous life according to the explanations of such a dream.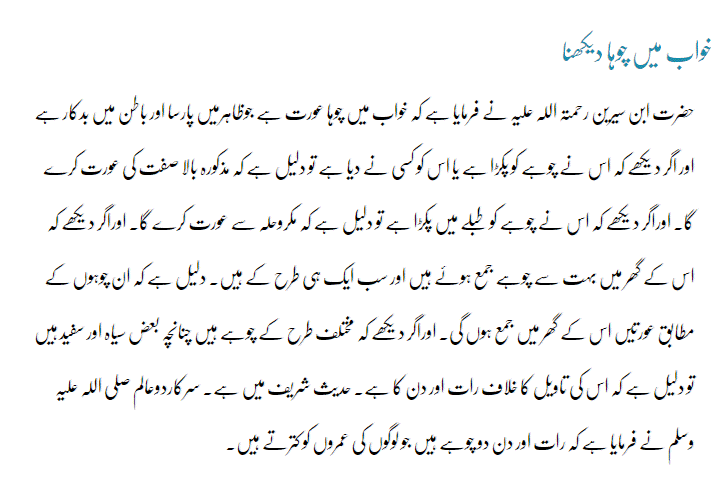 Khwab Mein Chuha Dekhna
Hazrat ibn e sirin R.A na farmya hai ka khwab ma choha orat hai jo zaher mein parsa or baten main badkar hai or agar dekha ka es na choha ko pakra hai ya es ko kese na dea hai to daleel hai ka makrhola sa orat kara ga.
(چ) سے شروع ہونے والے تمام خواب
Comments
اپنے خوابوں کی تعبیر پوچھیں